Can Seattle City Council Legalize Multi-Family Housing Citywide Right Now?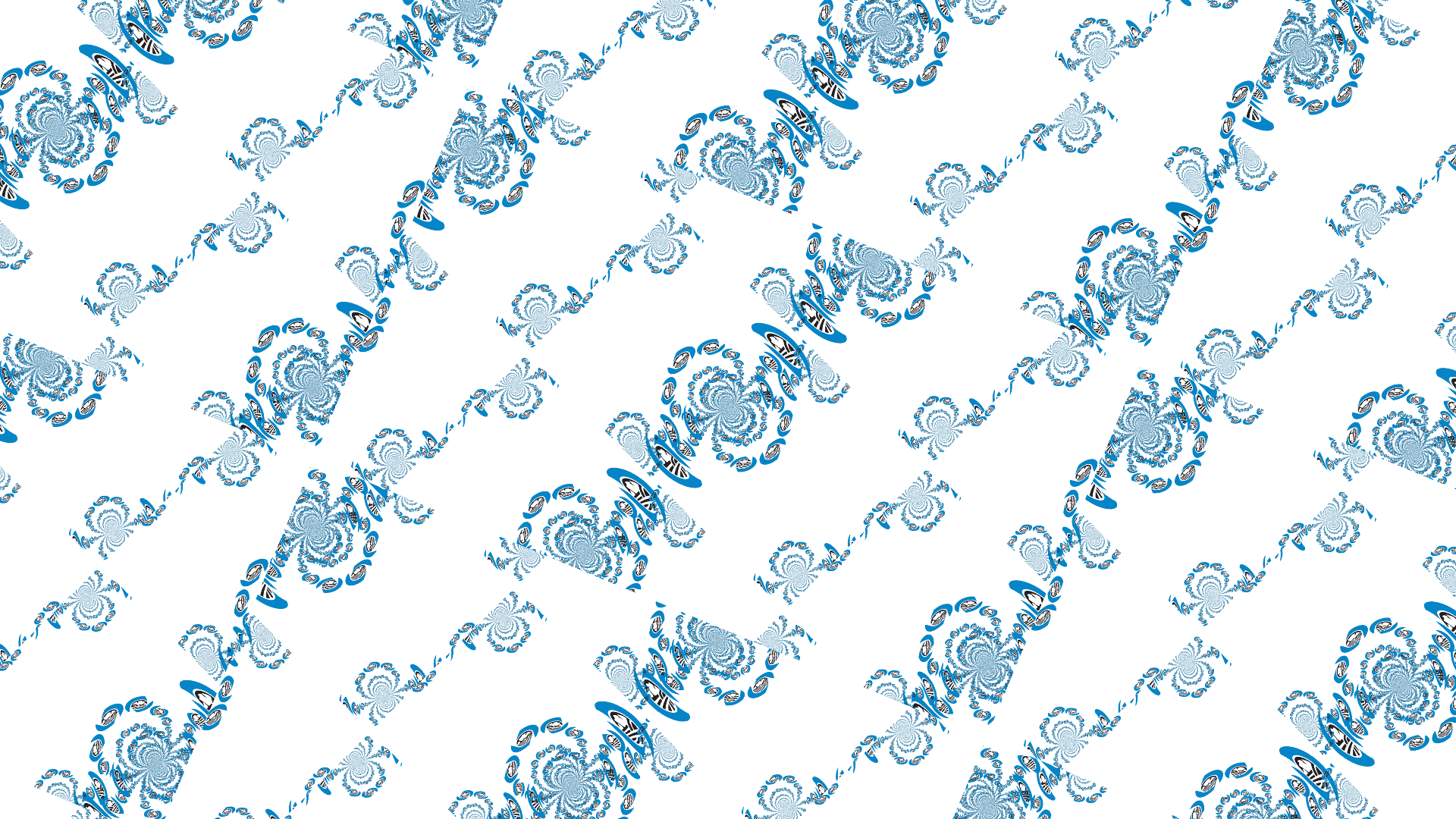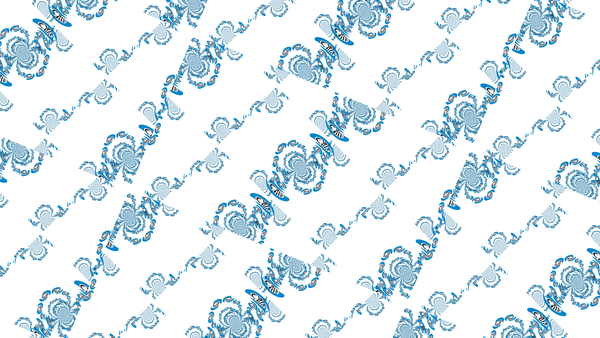 In June 2021 Councilmember Teresa Mosqueda announced legislation that would rename single-family areas in Seattle to neighborhood residential. This plan was criticized by some for being an incredibly unsubstantial change and that the council should just do the real work of legalizing multi-family housing citywide. This Reason article criticizing the change includes a tweet that Mosqueda actually responded to. At the end of her response Mosqueda says
Changing Seattle's zoning policies is an often frustratingly slow process, and we are making sure that we're laying every brick necessary to take on exclusionary zoning in the major Comprehensive Plan update.
The Reason article and most other criticisms of this change are very surface level and do no digging into why Seattle City Council (SCC) cannot immediately legalize multi-family housing citywide. The first thing to dig into is what is the comprehensive plan.
What Is Seattle's Comprehensive Plan
The Office of Planning & Community Development (OPCD), responsible for creating and maintaining the Comprehensive Plan, gives this answer on their Comprehensive Plan initiative page
The Comprehensive Plan is a 20-year vision and roadmap for Seattle's future. Our plan guides City decisions on where to build new jobs and houses, how to improve our transportation system, and where to make capital investments such as utilities, sidewalks, and libraries. Our Comprehensive Plan is the framework for most of Seattle's big-picture decisions on how to grow while preserving and improving our neighborhoods.
This does give a good, very high level overview of what the Comprehensive Plan is but does not answer why the plan exists. Why is answered with multiple parts.
Washington's Growth Management Act
Seattle's Comprehensive Plan and other comprehensive plans in the state were created after the Growth Management Act (GMA) was passed in 1990. The GMA is codified under Revised Code of Washington (RCW) Chapter 36.70A. The stated intent of the GMA was and still is
The legislature finds that uncoordinated and unplanned growth, together with a lack of common goals expressing the public's interest in the conversation and the wise use of our lands, pose a threat to the environment, sustainable economic development, and the health, safety, and high quality of life enjoyed by residents of this state. It is in the public interest that citizens, communities, local governments, and the private sector cooperate and coordinate with one another in comprehensive land use planning. Further, the legislature finds that it is in the public interest that economic development programs be shared with communities experiencing insufficient economic growth.
The current abbreviated goals of the GMA are as follows
The following goals are adopted to guide the development and adoption of comprehensive plans and development regulations of those counties and cities that are required or choose to plan under RCW 36.70A.040. The following goals are not listed in order of priority and shall be used exclusively for the purpose of guiding the development of comprehensive plans and development regulations:

Urban growth
Reduce sprawl
Transportation
Housing
Economic development
Property rights
Permits
Natural resource industries
Open space and recreation
Environment
Citizen participation and coordination
Public facilities
Historic preservation
How does the GMA concern Seattle and its comprehensive plan? Seattle is required along with King County to create and maintain a comprehensive plan according to RCW 36.70A.040and is required to review its plan to stay compliant according to the schedule in RCW 36.70A.130. In the past the schedule has always been a part of the GMA but the schedule has been updated by the state legislature. Counties and cities were first required to comply by July 1, 1993 and update their plans every 10 years. This deadline was extended by one year to 1994, the year Seattle adopted its first comprehensive plan. The next update mostly stayed on schedule, being due December 1, 2004 but the reviews were accelerated to happen every 7 years. Seattle met this deadline with the 2004 Comprehensive Plan major update. The next update did not happen in 2011 and instead was moved in 2010 to December 1, 2014 and then moved again in 2011 to June 30, 2015 with an 8 year update cycle. Seattle met this deadline with a set of updates in 2015 but finalized the major update in 2016 with Seattle 2035. The next scheduled update is as follows
On or before June 30, 2024, and every eight years thereafter, for King, Kitsap, Pierce, and Snohomish counties and the cities within those counties
OPCD and SCC are aiming to update Seattle's Comprehensive Plan by the 2024 deadline but that could change if the deadline gets moved by the state legislature. Note that, however, counties and cities can update their plans before the deadline.
(6)(a) Nothing in this section precludes a county or city from conducting the review and evaluation required by this section before the deadlines established in subsections (4) and (5) of this section. Counties and cities may begin this process early and may be eligible for grants from the department, subject to available funding, if they elect to do so.
So it still seems like Seattle should just be able to legalize multi-family housing but the GMA includes requirements which seem to slow down the update process. First, according to RCW 36.70A.130, comprehensive plans cannot be updated more than once per year. Also the city must consider
VISION 2050
Before we can get to the county level plan we have to learn about the regional plan. According to the Puget Sound Regional Council (PSRC) site
PSRC develops policies and coordinates decisions about regional growth, transportation and economic development planning within King, Pierce, Snohomish and Kitsap counties. PSRC is composed of nearly 100 members, including the four counties, cities and towns, ports, state and local transportation agencies and Tribal governments within the region.
PSRC creates and updates multi-county planning policies which are published as VISION, the most recent one called VISION 2050 which was adopted October 29, 2020. VISION was first created in 1995 with VISION 2020 and was updated in 2008 with VISION 2040. These multi-county planning policies then go on to inform the county level policy. Seattle is located in King County and the county policies are called the King County Countywide Planning Policies.
King County Countywide Planning Policies
According to the county website
The Countywide Planning Policies (CPPs) create a shared framework for growth management planning for all jurisdictions in King County. The CPPs implement the Washington State Growth Management Act and the VISION 2050 Multicounty Planning Policies, adopted by the Puget Sound Regional Council in 2020. The comprehensive plan for King County and city comprehensive plans are developed from the framework that the CPPs create. Countywide Planning Policies are being updated in advance of the 2024 periodic update of comprehensive plans to reflect a number of changes to the regional policy framework and to reflect new priorities addressing equity and social justice within our communities.
Here is a simple slide from the county that shows what feeds into city level comprehensive plans.
The requirement to coordinate with other counties and cities restricts Seattle from making large changes, like legalizing multi-family housing, without forethought.
Legalizing Multi-Family Housing in Seattle's Comprehensive Plan: Some History and the Future
2015: A False Start
This is actually not the first time Seattle's government has tried to update its housing laws to increase density, housing affordability, and legalize multi-family housing citywide. Most recently back in 2015, when Mayor Ed Murray's administration was working on the major update to the comprehensive plan for 2016, the Housing Affordability and Livability Agenda (HALA) committee considered recommending getting rid of single-family zoning
Here is a long quote from a leaked draft letter from the committee co-chairs.
MORE HOUSING: The inescapable reality is that everyone in the City of Seattle needs to make room both for newcomers, as well as those that have historically been excluded altogether from the housing market altogether, including individuals and families who are homeless. We've all got to slide over and make room at the tables of our many communities. That means more cottages and in-law apartments and flats and duplexes and triplexes and roommates and rooming houses in the two-thirds of Seattle currently zoned exclusively (and, historically, for purposes of exclusion) for single-family neighborhoods.
In fact, we don't even think they should be called single-family neighborhoods anymore. It means prioritizing housing over free, on-street parking spaces. It means phased upzoning of areas in and around Urban Villages -- more 6 story building where there were 4 stories before; more 7 story buildings where they were 6 stories before; and more multifamily housing of all types in areas currently zoned for less density inside Urban Villages or very close to desirable urban amenities. An increasingly dense city also must have access to a robust transportation system, one that gets people out of their cars and using public options to move to and from work, school, and community activities.

In short, it means that our city will not look like what we're used to. But that's been the story of Seattle from its birth. Our city's physical form will change so that our character and values can stay the same: We can only hold onto our commitment to inclusion, opportunity for all, and affordability if we let our city fill in with more housing. We can still be a city for everyone, but only if we give up our outdated ideal of every family living in their own home on a 5,000 square foot lot.
Once this plan was leaked citizens expressed their discontent and The Seattle Times, well known for being NIMBY, criticized the plan
Inside City Hall, these kind of questions are dismissed as NIMBY protectionism — or, as the Planning and Development Department Director Diane Sugimura said this week, it's simply "opposition to change." Actually, neighborhoods often merely want design standards to protect against ugly or poorly constructed town homes popping up like pimples. - Seattle Times Editorial Board: July 16, 2015
The plan was also criticized for being "crafted in secret" by advisatory committees. This criticism also helped kill changes proposed by Mayor Mike McGinn in 2012. In the end Mayor Murray and the council greatly reduced the initial ambitious goals of HALA.
This demand from citizens to be intimately involved in every change in Seattle is called the Seattle process. I suspect this is partly why Mosqueda publicly proposed the neighborhood residential plan along with community meetings, so the council does not get accused of trying to make sweeping changes in secret. Even with the cautiousness Mosqueda put into the plan, The Seattle Times is still not happy.
She's now proposing to undercut single-family zoning by swapping out the category title for "neighborhood residential." That change may look mild, but the generic label can cover a practically boundless range of development. - Seattle Times Editorial Board: July 13, 2021
1994: Urban Villages
In 1992, Mayor Norman Rice said this
"This may not be a popular view in some circles but I do not believe we should try to stop growth."
In order to comply with the newly enacted Growth Management Act and to plan for future growth in the city Mayor Rice's administration first proposed the "urban village" strategy in which increased density, of all forms, would be permitted in specific areas in Seattle. Taller apartments and businesses, frequent transit, and walkable neighborhoods. Because this was a major change that invited new people into Seattle and had requirements for affordable housing, some people fought against the proposal.
The plan has many good points but contains "neighborhood-killing viruses," said Charlie Chong, an organizer of the Neighborhood Rights Campaign. In another reference to assisted housing, he said planners should consider "whether or not we are moving our city toward the urban villages the (comprehensive plan) describes or are moving toward the creation of urban slums."

"In my opinion, the comprehensive plan is the worst thing that's happened to West Seattle since mandatory busing," Chong said. - The Seattle Times: March 8, 1994
Mayor Rice made concessions in order to get the plan passed. Language calling for a decrease in automobile traffic was removed from the plan, and the affordable housing mandate was reduced by two-thirds. In the end, Rice and his allies managed to get the plan through the city council on a rather stridently debated 6-3 vote. Now, the urban village strategy is approaching 30 years old and is showing its age. The Seattle Times quoted him recently
Nearly 30 years later, with Seattle's population approaching 800,000 and the median home price recently topping $900,000,"it's time to probably refresh," Rice said in a recent interview. He isn't sure quite how, but "If I had to deal with this today … I almost certainly would be looking at different options," he said. - The Seattle Times: July 27, 2021
2024: Looking Forward
In 2018 the Neighborhoods for All report published by the Seattle Planning Commission said this in support of renaming "single family zone" to "Neighborhood Residential"
Create several categories of "Neighborhood Residential" zoning that allow different mixes of housing types based on the existing form and scale of a neighborhood, including the predominant lot sizes, building typologies, and other contextual features. For example, one designation may allow row houses and small apartments, while areas that have predominantly larger lot sizes may allow cottage and courtyard housing.
In the 2019/2020 Comprehensive Plan amendment cycle Seattle City Council proposed an amendment to do just this. OPCD then stated that the amendment should be addressed in the next major update to the comprehensive plan and declined to review it. The Planning Commission said this in their 2019/2020 recommendation comments letter, May 15, 2020
The City Council has proposed an amendment that would recommend an alternative name for single family zones, such as Neighborhood Residential, and amend the Land Use Element of the Comprehensive Plan to implement this change. OPCD has stated this amendment could be more appropriately addressed through the next Major Update to the Comprehensive Plan, with the rationale that it is a bigger change outside of the scope of the annual amendments. The Planning Commission has concerns about waiting until the 2024 Major Update to the Comprehensive Plan to address an alternative name for single family zoning. The name 'single family' zoning has been a misnomer since 1994 when the city passed Accessory Dwelling Unit legislation allowing two households to live on a single family zoned parcel and is not representative of the households that currently live in those zones. This name is also linked to Seattle's former use of race-based zoning as an exclusionary practice. The Commission applauds and supports the City Council in the proposed amendment that would recommend changing the name of the zoning earlier than the Major Update. This change could also serve to inform the policy process considering alternatives to single family zoning.

The Planning Commission has been a consistent advocate for reexamining Seattle's land use policies to expand the range and affordability of housing choices. Our 2018 Neighborhoods for All report emphasized the benefits of allowing more housing and increasing housing choices in single family zones. The Commission applauds the City Council for including funding in the 2020 budget to analyze a variety of housing types in single family zones in the Environmental Impact Statement (EIS) on the Major Update to the Comprehensive Plan. We look forward to providing our input on this subject throughout the process to update the Comprehensive Plan. In the meantime, the Commission recommends moving the effort to rename single family zoning forward sooner than the beginning of the Major Update.
Now with the council moving attempting forward with this proposal before the 2024 Major Update the Planning Commission said this in their 2020/2021 recommendation comments letter
We fully support the City Council proposed amendment to replace the term "Single-Family Area"
with "Neighborhood Residential Area" in the Comprehensive Plan Future Land Use Map, relevant
elements in the plan, neighborhood plans and appendices. ... This change could also serve to inform the policy process
considering alternatives to Single-Family zoning.
They also specifically underlined this sentence
The Commission applauds the City Council for forwarding this amendment and strongly supports its adoption.
Clearly the Planning Commission thinks that name change is an immediate priority but the OPCD is cautious about implementing it before the next Major Update. Land use, and as a extension housing, is a fairly fundamental part of the comprehensive plan. The latest comprehensive plan is 601 pages that contains the following sections under citywide planning (you may notice they generally repeat the goals outlined in the GMA)
Growth Strategy
Land Use
Transportation
Housing
Capital Facilities
Utilities
Economic Development
Environment
Parks and Open Space
Arts and Culture
Community Well-Being
Community Engagement
Container Port
Shoreline Areas
and contains neighborhood plans for 33 neighborhoods. Major updates to the Comprehensive Plan typically take two years, involves many city departments, and requires input from the citizens of the city. A change in name only to single family zoning appears to be small, the draft legislation is currently only 36 pages but attempting to fully legalize multi-family housing citywide is a change that most likely requires the full support and coordination of multiple city departments, the mayor's office, Seattle City Council, King County, and the Puget Sound Regional Council.
I've quoted some criticisms of proposed updates to Seattle's comprehensive plan above, that increased density is bad for the city, that increased density could bring "urban slums" or that neighborhoods just want to "protect against ugly or poorly constructed town homes popping up like pimples". Another set of criticisms would come from the libertarian, Reason crowd. That there is too much process involved or that there is "seemingly zero sense of urgency; misguided faith in procedure, which ultimately lets the great be the enemy of the good". There definitely are a ton of reports and recommendations published on the Comprehensive Plan site. I, however, do not know what a process free comprehensive plan would look like.
Let me repeat the question I aimed to answer, can Seattle City Council legalize multi-family housing citywide right now? This year, no, because the 2021 Comprehensive Plan amendments cycle has already started, it is too late to submit proposals, and according to state law its illegal to make additional changes. Next year, probably not unless the council wants to receive little to no support from city departments, get torn apart by The Seattle Times, and probably get sued once something is passed because, without any community engagement or a thorough review, something illegal will be passed and someone will be upset. Anyway by next year the formal 2024 Major Update process will have begun.
Further Reading