Apple Watch Ultra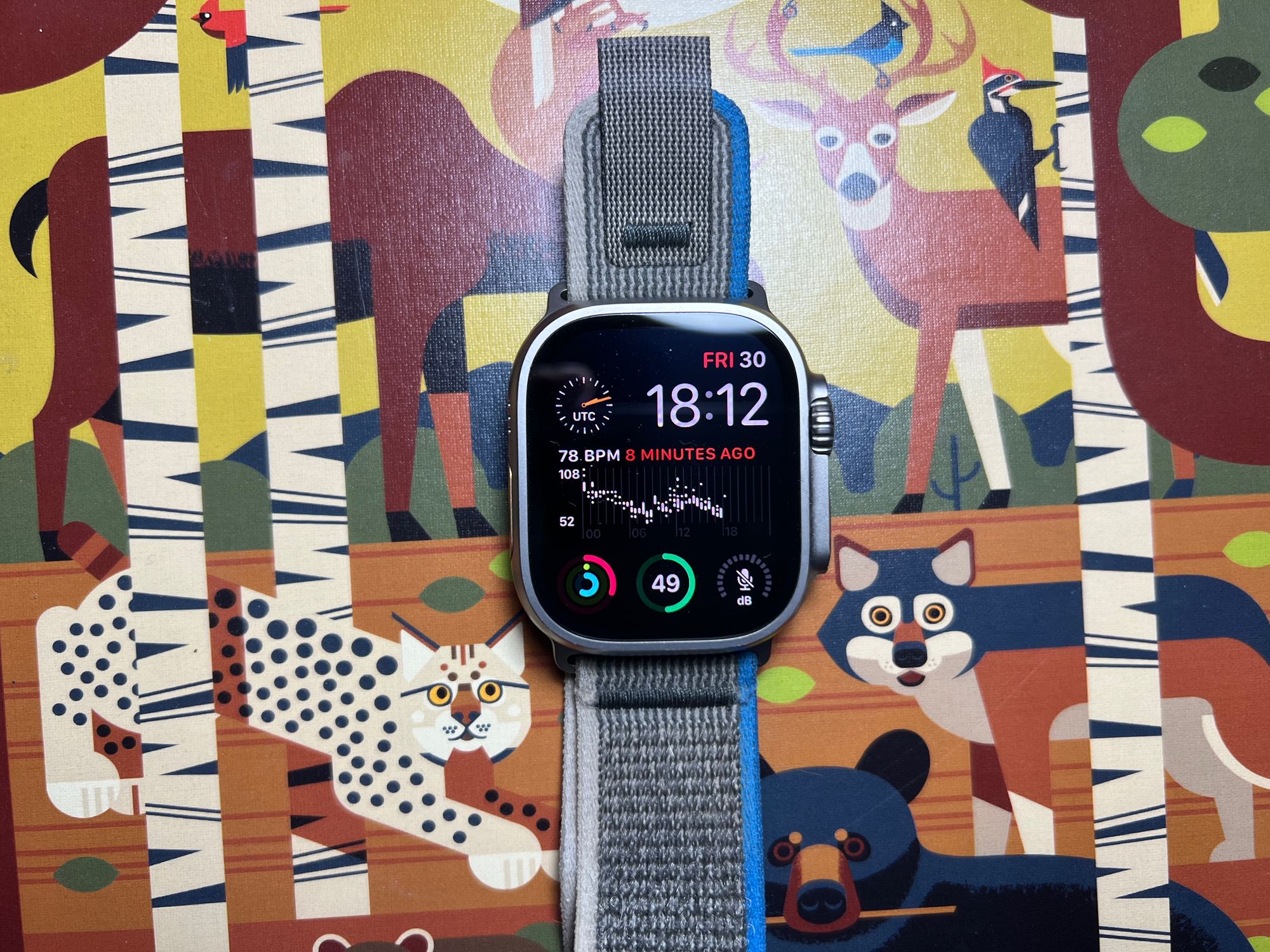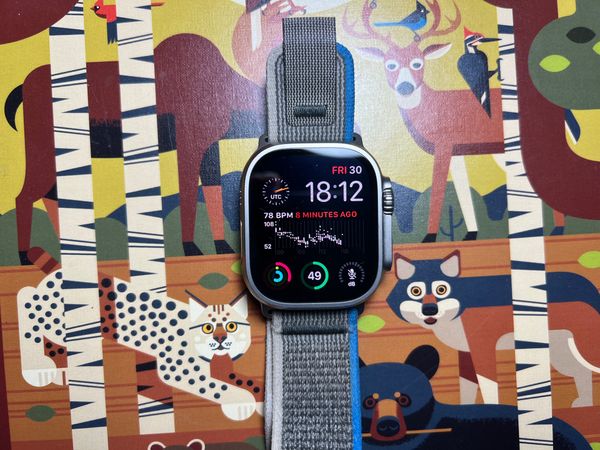 I've started paying more attention to Apple events as I slowly become more consumed by their ecosystem so this year when Apple announced the Apple Watch Ultra I was intrigued. I bought my Apple Watch Series 6 in 2020 and its battery health was nearing the 80% replacement mark so I was looking to hopefully upgrade. Apple advertised the Ultra as the watch for athletes, adventurers, mountain climbers, marathon runners, divers. It aimed to compete with Garmin's line of smartwatches and other similar rugged, outdoorsy, long lasting smartwatches. I'm none of those things, I'm not outdoorsy enough to even consider getting a Garmin, but I do care about battery life and Apple finally delieverd.
In my first Apple Watch review of the Series 5 I said this
When I was packing for the trip I charged my Charge 3, put it on my wrist, and did not pack the charger. Three days later when I got back home I still had ~60% battery left. Not having to pack a proprietary charger on a three day trip is great because that is one less charger you could potentially lose. When my Charge 3 is at 10% battery I do not have to worry too much cause I will probably still have 12 hours left to plug it in. I probably could not say the same for the Apple Watch.
Apple advertised a battery life of 36 hours on a single charge with up to 60 hours when using Low Power mode. For reference Apple advertises an 18 hour battery life on its other watches. In my last review I got a maximum of 53 hours and 29 minutes of lifetime out of the watch. With double the advertised battery I guessed that I would get double the real world usage. So I decided to spend the $800 🥲 and buy the watch.
While I didn't get nearly 107 hours out of the watch I was still impressed by a max battery life of 89 hours and 28 minutes (from 100% to 2%). That's almost 4 days of battery life. That extends past weekend trip and goes into my flight got cancelled by Southwest and I need to find a new way home the next day. I actually got my want of going on a weekend trip (I went to Chicago), charging up the watch the night before (charged to 100% at 1:29 AM on November 4th), didn't bring my charger, and got home Monday morning with battery left over (7% remaining at 11:00 AM on November 7th).
The real reason I'm able to get such long battery life is that I always have Always On display disabled. I prefer battery life over using that feature. The new Low Power mode introduced with watchOS 9 lets you use your watch normally unlike the old Low Power mode which turned your watch into a worse wristwatch. The new Low Power mode turns off Always On display in order to preserve battery life. It also turns off other features like background heart rate monitoring and decreases the background refresh rate of apps and notifications. Since I already had Always On display off, in Low Power mode, I only got an extra 7 hours and 34 minutes of battery life for a total of 97 hours and 2 minutes. While I did try this before version 9.1 came out updating Low Power mode it appears that the only updates were to make workouts work better in Low Power mode by enabling the heart rate monitor and GPS tracking at less frequent intervals instead of being disabled entirely. This would nto have affected my battery life numbers.
Here's a chart of my watch battery life as I tracked it.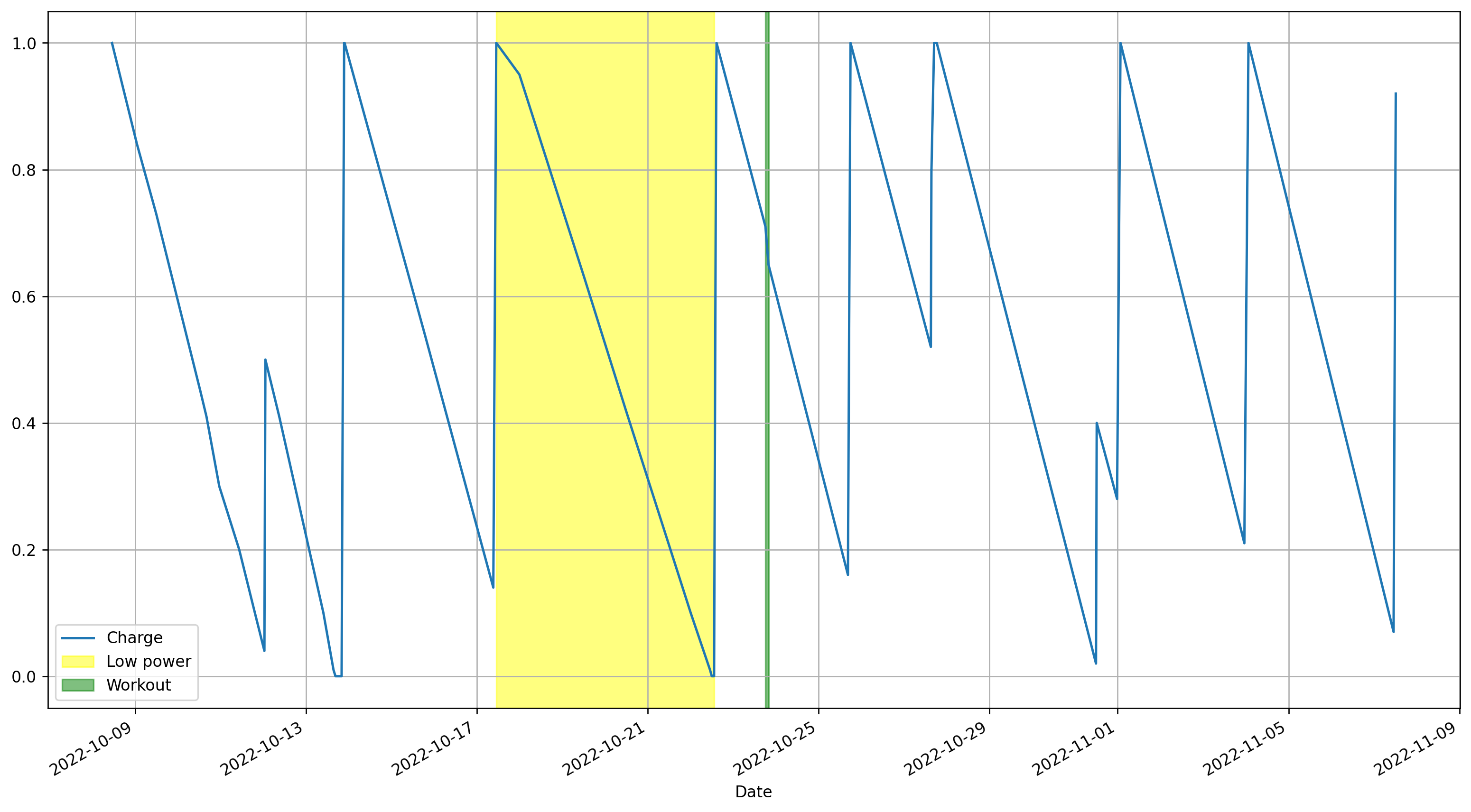 And here's the full CSV
Date,Charge,State
2022-10-08T11:03,1,
2022-10-09T01:06,0.84,
2022-10-09T11:55,0.73,
2022-10-10T12:43,0.45,
2022-10-10T16:08,0.41,
2022-10-10T23:19,0.3,
2022-10-11T10:31,0.2,
2022-10-11T19:20,0.1,
2022-10-12T00:40,0.04,
2022-10-12T01:14,0.5,
2022-10-12T09:01,0.41,
2022-10-13T09:49,0.1,
2022-10-13T15:30,0.01,
2022-10-13T16:36,0,
2022-10-13T20:03,0,
2022-10-13T21:29,1,
2022-10-13T21:43,1,
2022-10-15T18:45,0.54,
2022-10-17T09:16,0.14,
2022-10-17T10:55,1,
2022-10-17T10:58,1,Low power
2022-10-17T23:56,0.95,Low power
2022-10-19T12:18,0.63,Low power
2022-10-20T11:44,0.42,Low power
2022-10-22T00:09,0.1,Low power
2022-10-22T11:00,0.01,Low power
2022-10-22T12:00,0,Low power
2022-10-22T13:17,0,Low power
2022-10-22T14:18,0.8,
2022-10-22T14:40,1,
2022-10-23T18:08,0.71,Workout
2022-10-23T19:51,0.65,Workout
2022-10-25T16:29,0.16,
2022-10-25T17:56,1,
2022-10-27T15:03,0.52,
2022-10-27T15:23,0.8,
2022-10-27T15:24,0.8,
2022-10-27T16:54,1,
2022-10-27T18:22,1,
2022-10-31T11:50,0.02,
2022-10-31T12:14,0.4,
2022-10-31T23:40,0.28,
2022-11-01T01:36,1,
2022-11-03T23:10,0.21,
2022-11-04T01:29,1,
2022-11-07T11:00,0.07,
2022-11-07T12:13,0.92,

What else to know about the watch? It's bigger with a size of 49mm, Apple's largest watch. I previously had the 40mm Series 6 so it was a large jump up in size but even on my slightly smaller than average wrists it looks fine. It has a new button on the left side of the watch called the Action button which can be mapped to launch an action of your choice. It defaults to open the Workouts app and out of all the options (workout, stopwatch, waypoint, backtrack, dive, flashlight, shortcut, none) the default was the best option for me.
I talked about sleep tracking in my last review and watchOS 9 added sleep stage tracking similar to Fitbit and other third party sleep tracking apps. There's a good video here comparing the new sleep tracking to other offerings and in regular Apple fashion they're better than the competition. To me it's just as good as what Fitbit offered so I'm happy now.
The Ultra also has a second GPS signal, L5, which improves the accuracy of the GPS in places like cities with skyscrapers. Here's a comparison of the GPS pings from a bike route tracked on my Series 6 vs the Ultra.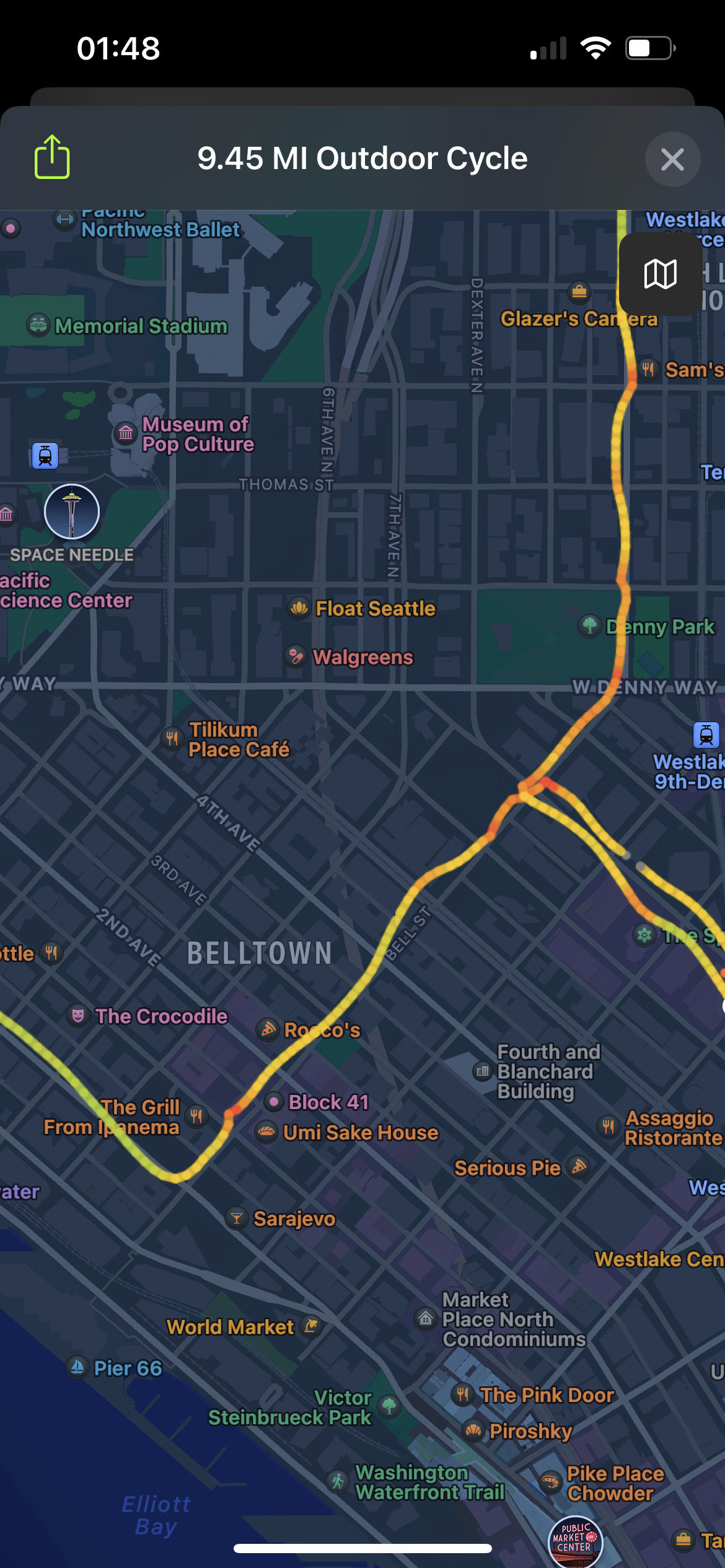 It's easy to see how much better GPS tracking has gotten.
My only complaint with the watch is the new Digital Crown. It's larger and because of that it can rub against your skin while rotating it. I might just be wearing it wrong but this issue has been mentioned by others on Reddit [1] [2] and apparently in reviews.
Overall I think this is Apple's best smartwatch to date. I still however pretty much use it the same way I used my Fitbit Charge, I track fitness stuff and my sleep. I have found Apple Maps on the watch useful as looking at your wrist while walking around is faster and less annoying than repeatedly taking your phone out of your pocket and putting it back in. While the battery still doesn't match a Fitbit Charge's 7 days its battery life is at the point where I don't worry about charging it. When it gets below 20% I can charge it for a bit, put it back on, and probably keep going for another 2 days. I can finally take it on a weekend trip and not have to bring my charger. It's definitely a premium watch at $800 though. The Series 8, Apple's newest "regular" watch with cellular support starts at $499. If you want a stainless steel case instead of the regular aluminum case, those start at $699, always including cellular, with the larger 45mm size being $750. Apple tries to offer a compelling case for moving up its price ladder by increasing the features $50 - $100 at a time. The regular watch line is still great, even the SE is a great watch starting at $250 ($100 more than the Fitbit Charge 5) but the Ultra, for me, has it all.